Presentation
MAPFRE PROJECT 2013
COMMUNICATION SYSTEM OF BASIC NEEDS
BASED ON EEG SIGNALS FOR PEOPLE WITH BRAIN AND/OR SEVERE SPINAL DAMAGE
The project has been granted by the Fundación MAPFRE in the call "Ayudas a la Investigación 2012 en el Área de Salud" to be developed by Biomedical Neuroengineering Group of the Miguel Hernández University of Elche.
Bases of the call – Decision of the call
Project duration: from 14/02/2013 to 13/02/2014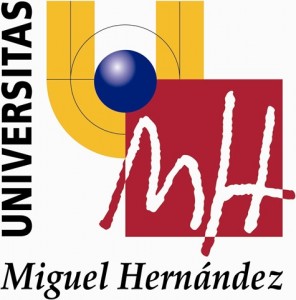 Nowadays there are many people with brain and / or severe spinal damage (0.69% of the population in Spain). These people cannot communicate in the usual way by not being able to express verballly or gesturally. This makes it difficult for people around them to know their emotional state or help them to satisfy their basic needs as knowing, for example, if they are hungry, cold or sleep.
To increase the quality of communication of these people with their family the use of Brain-Computer Interfaces (BCI) is proposed. These allow people to interact or communicate with the people around them through their brain signals, i.e., without any motor movement. Non-invasive brain interfaces based on electroencephalographic signals (EEG) consist of recording the brain activity through electrodes placed on the scalp.
Evoked BCI interfaces will be used in this project. These interfaces reflect the automatic brain response to an external stimulus, generally in the form of visual stimulation. The user only has to fix his attention on one of the options presented on the screen, so that after a certain visual stimuli generated, the option is recognized from the brain's response of the person. Such interfaces have already been developed by our research group successfully creating writing applications and control of a keyboard and mouse to access Internet from the brain activity of the person.